Cosmetic Dentistry - Lincoln, NE
Creating Beautiful Smiles You'll Proud to Share
Your smile greets everyone you meet, graces every photo you take, and lets those around you share in your joy. If you're hiding your smile because of cracked, missing, or crooked teeth, it's time to make a change. At Olberding Dental, our knowledgeable cosmetic dentistry team can help you get the smile you've always wanted. As a comprehensive dental office, we offer a full range of services for cosmetic dentistry in Lincoln, NE, including:
Porcelain Veneers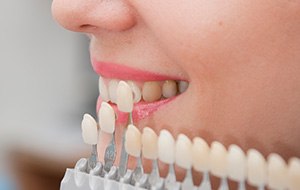 If you are looking to makeover your smile in a comprehensive fashion, veneers are the answer. A veneer is comprised of a thin, custom-made porcelain shell that is bonded to the front surfaces of your teeth. All at once, years of frustrating flaws and imperfections can be hidden behind a new, beautiful appearance. Your cosmetic dentist will precisely contour the shape, size, and color to match the surrounding teeth and create the smile you've always wanted. The tough porcelain material will also resist staining over time, even more so than your natural enamel.
Learn More About Porcelain Veneers
Metal-Free Dental Restorations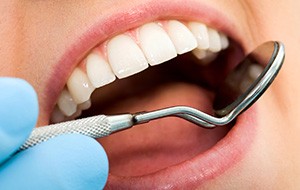 In today's world, silver and gold are no longer the only materials available for dental restorations. At Olberding Dental, our team understands how important your confident, natural-looking smile is to you! That's why we recommend metal-free ceramic whenever possible, which is high in quality and exceedingly lifelike. The results are 100% biocompatible as well, which means that patients won't have to worry about serious oral discomfort or allergic reactions.
Dental Bonding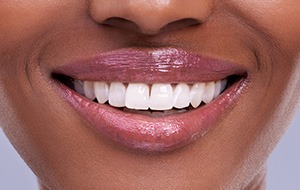 Direct bonding is a simple but effective way to repair small dental flaws quickly, such as thin gaps between teeth or stubborn dark spots. In most cases, this process will only require a single appointment of your time. Dr. Olberding applies tooth-colored composite resin (which has been precisely matched to your enamel) to the requested area and sculpts it over the imperfection until it is an ideal match for the rest of the structure. Patients can expect their improvements to last for several years with the help of proper maintenance.
Teeth Whitening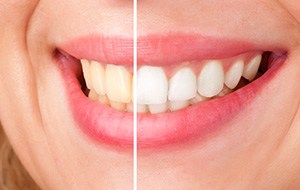 Yellow, stained, and dull teeth are far from attractive. If you have finally decided to improve your smile's natural shine, the Olberding Dental team offers take-home teeth whitening kits that can be purchased directly from our dental office. We design the custom-made whitening trays and craft them right here in our dental office for an optimal fit. All the patient needs to do is wear them with the professional-strength bleaching gel we provide, and they should see dramatic improvements within a few weeks.
Learn More About Teeth Whitening
Tooth Contouring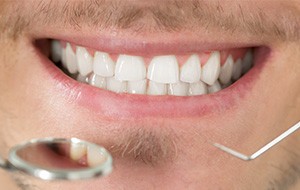 Teeth can be imperfect in a number of ways, from misshapen structure to strange textures to worn edges. Thankfully, these conditions don't have to be permanent here in Lincoln, NE. Dr. Olberding can aesthetically contour and alter the enamel to create the desired result for patients in need. We typically recommend this procedure for people with good dental health who are being held back from a truly breathtaking smile by these minor concerns.
Learn More About Tooth Contouring
Invisalign®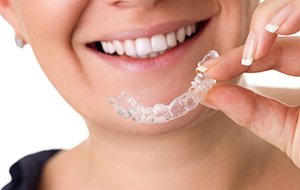 Straighter teeth aren't just good for your sense of self-confidence – they can also improve your oral health, make it easier to brush and floss effectively, and maximize your bite's function. Unfortunately, many patients shy away from orthodontic treatment because they don't want to wear metal braces. Dr. Olberding offers Invisalign® clear aligners as a valuable alternative that prioritizes aesthetics every step of the way, helping patients improve dental alignment subtly and conveniently.
Gummy Smile Correction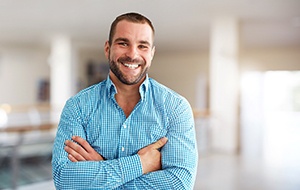 A "gummy smile" describes a grin where there's more gum tissue visible than usual when you pull back your lips to show your teeth. The impact of a gummy smile usually varies from person to person, but in general it leaves the teeth looking smaller than they should and leaves many feeling dissatisfied with their own appearance. The good news is that a gummy smile doesn't have to follow you for the rest of your life; we can remove the unnecessary tissues in your mouth so that they don't draw attention away from your beautiful pearly whites!