TMJ Therapy - Lincoln, NE
Relieve Jaw Pain & Restore Your Smile function
TMJ is an abbreviation for the temporomandibular joints. These joints are responsible for connecting your lower jaw with your skull. TMJ disorder is a condition in which these joints are put under abnormal stress, resulting in a variety of unpleasant physical symptoms, including:
Headaches and migraines
Dull aches in the facial muscles
Jaw pain and tenderness (especially in the morning)
Neck and shoulder discomfort
Discomfort while chewing
Grinding or popping sounds in the jaw joint
Vertigo (dizziness)
A bite that seems to wander from its natural position
If any of these symptoms describe your current situation, you may have problems related to your temporomandibular joints. As your trusted TMJ dysfunction dentist, Dr. Louis Olberding can help you treat your problem with TMJ therapy in Lincoln, NE. Through his studies at the prestigious Dawson Academy, he has developed great insight into functional occlusion and how the temporomandibular joint and facial muscles work together in healthy balance.
TMJ Treatment Plan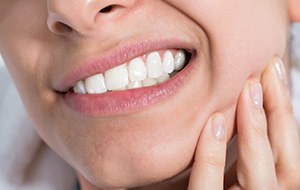 Following proven methods of the Dawson Academy, Dr. Olberding uses a straightforward, scientific approach to treatment. The first step involves a consultation. Dr. Olberding will examine the unique state of your jaw. He will also take precise measurements, record your jaw position, and assess the function, strength, and general state of your bite. Upon analysis, he will create a straightforward, conservative treatment strategy.
There is no need to suffer with the distressing symptoms of the TMD. Through a simple, scientific approach, Dr. Olberding can relieve your chronic discomfort. Instead of waking in pain, you'll awake feeling relaxed and refreshed with an improved quality of life that will exceed your expectations.
Equilibration / Occlusal Adjustments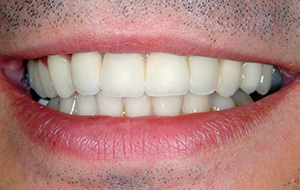 If our team determines that your particular case of TMD is caused by a misaligned bite, occlusal adjustment (also known as equilibration) may be the right strategy. Dr. Olberding will precisely adjust the surfaces of certain teeth in order to more evenly distribute biting pressure around the smile. This will reintroduce a sense of much-needed harmony to your oral structures and alleviate TMJ-related pain. We may use restorations like fillings and crowns to create the desired effects.
Occlusal Splints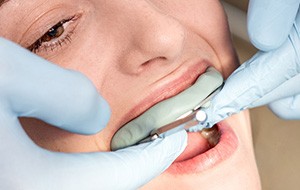 Occlusal splints are the most common type of TMJ therapy and can offer patients several benefits. For instance, if bruxism (teeth grinding) has resulted in the onset of TMD, this custom-made appliance can prevent this harmful contact. Your resting jaw will also be held in a more proper resting position by the splint, which can gradually reset any dysfunctional "programming" the structures have undergone over time. Many patients find that the diligent use of an occlusal splint can eventually result in permanent improvement.