Full-Mouth Rehabilitation - Lincoln, NE
Recreating Your Healthy, Functional Smile
How many times in your life have you been given a truly life-changing opportunity? Something that had the ability to impact your health and confidence in new and exciting ways? Full-mouth rehabilitation in Lincoln, NE does just that – it can change your life forever! Imagine being able to smile without embarrassment, eat whatever you want in total comfort, and have a stunning smile. These dreams are not beyond your reach here in Lincoln.
Full-Mouth Rehabilitation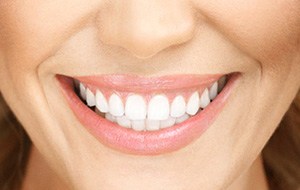 Full-mouth rehabilitation blends the best restorative and cosmetic dentistry services together. It may include treatments such as: dental implants, crowns, bridges, porcelain veneers, gum contouring, bonding, and more. The result is a complete rebuilding of your bite and smile from the ground up, helping you to overcome even the most difficult oral health issues.
Full-mouth rehabilitation encompasses everything Dr. Olberding was trained to do – in fact, solving complex cases is his forte. Educated at the prestigious Dawson Academy, Dr. Olberding has mastered the principles essential to complete dental care. His focus on the alignment of upper and lower teeth and the temporomandibular joints – coupled with his comprehensive knowledge of aesthetic restoration – qualifies him to recover the function and beauty of your smile.
You may be a good candidate for full mouth rehabilitation if you suffer from:
Chronic pain in your face, neck, shoulder and/or back
Migraines or frequent headaches
Clicking or grinding in the joints of your jaw
Problems chewing or digesting food
Dental restorations that do not last
Abnormal surface wear or severe discoloration
Gaps between your teeth
Soreness of the muscles and joints of your jaw and/or tooth pain
Lowered self-esteem due to the appearance of your smile
Many people have suffered for years with various difficulties related to their oral health. At Olberding Dental, we will use our expertise to create a beautiful new smile for you.
WHAT TO EXPECT AT YOUR INITIAL CONSULTATION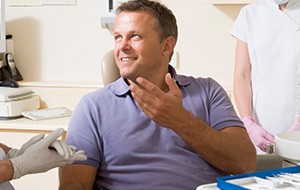 At your initial consultation, we will complete a full oral exam to understand your needs. Just as an architect first makes blueprints for a house, we start by forming a plan to solve the underlying problems. Following the Dawson model, it's our belief that solutions to complex problems come from well-planned treatment strategies. By developing an effective and comprehensive treatment plan tailored to your individual needs, Olberding Dental can guarantee satisfying results.
SCHEDULE YOUR FULL-MOUTH REHABILITATION CONSULTATION
Call us today to schedule your next visit. Whether you're looking for general, cosmetic, or restorative dental care, you can count on us to provide service that exceeds your expectations. We will help you get to the root of your oral health problems so you can enjoy better comfort and functionality.