Dental Savings Plan – Lincoln, NE
An Easy Way to Care for Your Smile
One of the most common reasons why people do not visit the dentist as often as they should is the cost of treatment, particularly if they do not have dental insurance. We understand those feelings, but they should not hold you back from getting the care your smile needs! That is why we offer Care Connect, an in-house dental savings plan for people without insurance that can help your family maintain your smiles without breaking the bank.
How Care Connect Works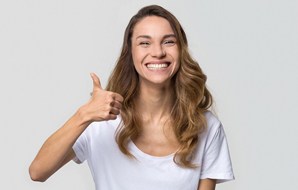 If you decide to join Care Connect, you'll pay a one-time activation fee. Thereafter, you'll make ongoing monthly payments. As long as you stay current with your payments, your membership will allow you to get two cleanings, 1 – 2 doctor exams, necessary X-rays, and one emergency visit per year — all at no additional out of pocket cost! The Perio Membership plan even includes 3 – 4 perio maintenance visits each year.
The benefits of Care Connect don't stop there. If you ever need dental treatment that goes beyond preventive or emergency care, you can use your membership to enjoy a 15% discount off of most services.
Benefits of Care Connect
Here are some of the benefits you can experience when you become a member of our Care Connect:
Unlike regular dental insurance, there is no waiting period with Care Connect. You can use it for any eligible service as soon as you pay the activation fee.
You can use your membership discount on elective services, such as cosmetic treatments. Regular dental insurance does not allow you to do that.
Since Care Connect is an in-house arrangement, we are true experts on how it works. If you ever have any questions about how to use your plan, what it covers, or how to cancel it, we are always ready to help.
If you ever get dental insurance or move to another area, cancelling your membership is easy.
Even the Perio membership plan costs less per month than an average cell phone bill.
There is a convenient online Member Portal that makes it easy for you to manage your plan.
Using Care Connect
After you sign up for your membership, we'll have it on record. Then, all you have to do to take advantage of it is call our office to schedule your preventive appointments. If you would like to use Care Connect to pay for elective, cosmetic, or restorative services, let us know when you schedule your treatment. Then, you can enjoy automatic savings when the time comes to pay for your treatment.
Do you have questions about Care Connect, or are you ready to sign up for this budget-friendly plan? Contact Olberding Dental today.