BlueCross BlueShield Dentist – Lincoln, NE
Invest in a Healthy Smile Today
Did you know the recipe for a healthy smile involves more than your home oral hygiene habits? Although brushing and flossing are important, the final ingredient involves the care you receive from your dentist. The American Dental Association recommends you have a cleaning and checkup at least every 6 months. Routine care lowers your overall dental expenses to save money down the road. You can get the preventive services your smile relies on for minimal out-of-pocket expenses by visiting your BlueCross BlueShield dentist in Lincoln. Dr. Olberding maximizes your dental benefits to help you achieve a healthy smile without breaking the bank.
BlueCross BlueShield Coverage Availability & Fees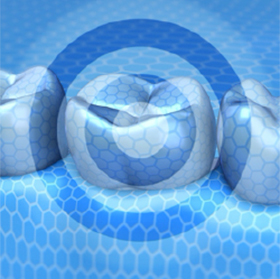 BlueCross BlueShield is a leading provider for private dental insurance in the United States. It offers affordable plans for individuals and families to make it easy to maintain a healthy smile. Every month you pay a premium of your specific policy, which gives you access to several preventive services for little to no out-of-pocket cost. You'll also have access to discounted rates for the services you need to quickly treat a variety of oral health issues, like tooth decay and gum disease. After paying your annual deductible, you're given a yearly maximum to use toward the treatments you need.
Although every policy differs, most plans offer:
100% coverage for preventive services.
80% coverage for minor restorative services.
50% coverage for major restorative services.
BlueCross BlueShield recommends you visit an in-network dentist to make the most of your plan. Dr. Olberding is in-network with the insurance carrier to reduce the amount you need to pay. Although it's often preferred to see an in-network dentist, you still have the freedom to visit any dentist who accepts your insurance. Dr. Olberding works with both in-network and out-of-network patients to provide affordable dental care.
Unfortunately, at the end of the calendar year, your dental insurance expires. With less than 3% of Americans meeting or exceeding their annual limits, we don't want to see you lose any unused coverage. We'll work on your behalf with BlueCross BlueShield to help you maximize your annual benefits to make to most of your policy.
Meet Jenni, Office Manager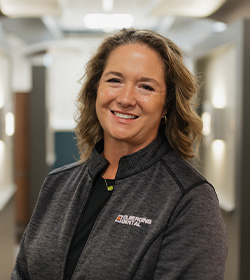 We know dental insurance can be confusing, which is why many people think they can't afford to go to the dentist even with their coverage. Our dental office strives to remove the barriers preventing you from scheduling an appointment. Our office manager is here to help you use your benefits to keep our services affordable.
Jenni is supported by over 20 years of experience in dentistry. She knows the ins and outs of dental insurance. She'll work on your behalf with BlueCross BlueShield to file the necessary claims and paperwork to reduce the amount you need to pay out-of-pocket. If there's a remaining balance, Jenni will take the time to discuss your payment options, like CareCredit.
Schedule an Appointment Today!
You can invest in a healthy smile for affordable rates using your dental insurance. Contact our dental office today to schedule an appointment.