Save Your Tooth with Root Canal Therapy in Lincoln, NE
Within the center of each tooth exists a small chamber filled with pulp. The chamber extends down the root of the tooth (like a tunnel) to where the tooth's nerve lies. This tunnel is the "root canal."
When to Seek Root Canal Therapy?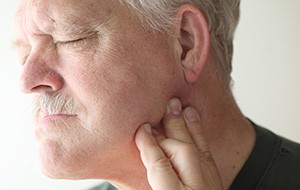 Decay or injury to a tooth's pulp (nerve tissues) can cause a bacterial infection, often affecting the entire root of the tooth and its canal. When this occurs, your best and most conservative treatment option may be root canal therapy. Advances in technology have made root canal therapy easier and the results more predictable than ever before.
If you think you may need a root canal, Dr. Olberding will carefully examine your teeth to determine if you do. If you experience any of the following, please contact Dr. Olberding right away:
Severe toothache
Pain or pressure with chewing
Sensitivity to hot or cold temperatures
Swollen gums
Darkening of the tooth
Appearance of a pimple on the gums
Comfortable Root Canal Treatment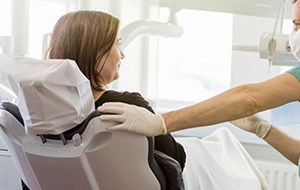 Many people cringe at the mention of a root canal therapy, but Dr. Olberding is happy to put your mind at ease. Using modern techniques, advanced technology, and cutting-edge anesthetics, root canal therapy is comfortable, quick, and effective. At Olberding Dental, we are happy to educate you on the proven methods we use to save an endangered tooth. Our working relationship with several top endodontists ensures you'll receive the best treatment possible without needless delays.
Schedule Your Next Appointment
Call us today to schedule your next visit. Whether you're looking for general, cosmetic, or restorative care, you can count on us to provide service that exceeds your expectations. We will help you get to the root of your oral health problems so you can enjoy better comfort and functionality.