Tooth Contouring - Lincoln, NE
Reshaping Tooth Structure to Create Gorgeous Smiles
Sometimes, it's the little things that get in the way of a perfect smile. If minor defects are distracting you from your otherwise beautiful grin, you need to learn about correcting them with tooth contouring in Lincoln, NE. It's a simple cosmetic solution that fixes chips, worn edges, or oddly textured tooth surfaces to reveal your better smile in just one quick, easy appointment.
How Does Tooth Contouring Work?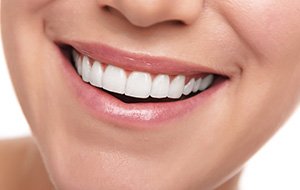 To help your smile with tooth contouring, your dentist uses small polishing instruments to remove tooth enamel to improve the appearance of the teeth. Tooth contouring (also called reshaping) isn't for making major changes to a smile. Rather, it's ideal for patients looking to make the small changes that have a big impact. The treatment can help improve the appearance of front teeth that have been affected by the following issues.
Small chips
Minor overlapping of teeth
Uneven teeth
Pitted surfaces
Worn teeth
The perfect candidate for tooth contouring is someone who enjoys good dental health (free from tooth decay and gum disease) and who has minor imperfections that get in the way of a truly breathtaking smile.
What is the Procedure Like??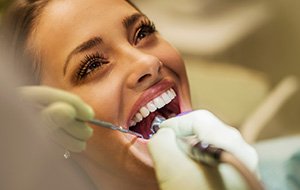 In terms of cosmetic dentistry procedures, it really doesn't get any faster or easier than tooth contouring. In fact, it usually just takes one visit to your dentist's office to undergo the procedure for tooth contouring. That means you can come into Olberding Dental with your imperfect teeth and leave the very same day as the proud owner of your new, better smile.
After you and your cosmetic dentist thoroughly discuss your desires with tooth contouring, your treatment can begin. Based on your unique situation, Dr. Olberding will remove small pieces of enamel to reshape your tooth (or teeth) into the desired look. The procedure will take place one tooth at a time. After each tooth has been expertly reshaped, their edges will then be polished and smoothed, and your new smile is ready! The typical tooth contouring treatment lasts one hour but will vary depending on how many teeth are being reshaped.
How Much Does it Cost?
Dental insurance will usually only cover tooth contouring in instances of accident or trauma. The good news is that even out of pocket, tooth contouring is a relatively inexpensive way to achieve the beautiful smile results you've always desired. Depending on how much work is needed on each tooth, you can expect the cost to fall anywhere between $50 to $300 per tooth.
However, please keep in mind that this is just an estimate. It's difficult to really know without seeing your teeth, so call your dentist's office to schedule an appointment regarding tooth contouring. Cosmetic dentistry in Lincoln at Olberding Dental can have you smiling your very best in no time! Contact us to request your appointment and feel confident in your smile once again.