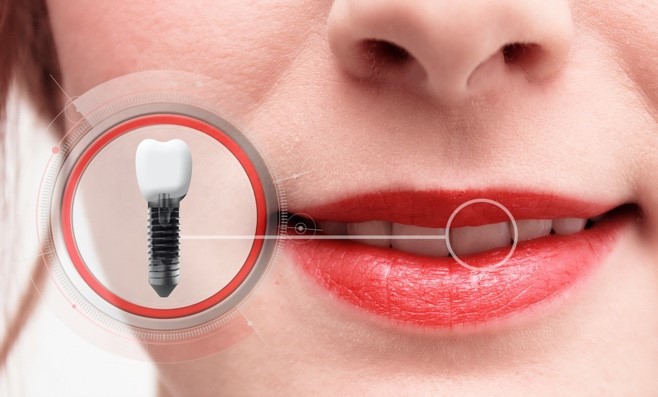 One of the great things about living in today's world is the fact that you don't need to settle for missing teeth. Gaps in your smile can be a thing of the past. You have several different tooth replacement options out there to choose from, but one of the most common methods is dental implants because they have so many benefits. They can even improve your confidence. Continue reading to learn about the different ways that dental implants in Lincoln can boost your self-esteem.
Dental Implants Can Make You Look Younger
When you struggle with tooth loss, your jaw is not getting the stimulation that it needs from regular chewing in order to stay strong. The bone will begin to deteriorate over time, and you will be left with wrinkled lips and sunken cheeks. This can add 10 years to your appearance. Dental implants are the only tooth replacement option that replaces the root of the missing tooth, therefore preventing these unfortunate side effects from taking place.
Improved Speech
If you have gaps in your smile, it can be difficult to speak clearly. Even if you have dentures, if they don't fit how they should, you could end up mumbling and slurring your words. On the other hand, implants don't cause this to happen. They allow for you to speak clearly without any concerns of your teeth slipping, sliding, or falling out of your mouth. Once they have completely healed, they should be as stationary as your natural teeth.
Easier to Eat Your Food
Eating some of your favorite foods can be a struggle when you're missing teeth. Even when you have dentures, your bite power won't be nearly as strong as it used to be. Once the implants completely fuse to your jawbone in a process known as "osseointegration," you won't have any eating restrictions. They restore up to 90% of your natural chewing ability. This way, you shouldn't have any difficulty eating your favorite foods.
Long Lasting
Tooth loss is permanent, so your tooth replacement should be as well. Dentures only last between 7 to 10 years before you need to have them replaced. Dental bridges last around 15. But dental implants can last upwards of 25 years with proper care. You may never have to worry about your missing teeth ever again.
If you're looking for a boost of confidence, you may not need to look any further than dental implants. Ask your dentist if you would make a good candidate. You'll be showing off your smile with pride in no time!
About the Author
Dr. Louis Olberding is an experienced dentist who has been working in the field for more than two decades. He earned his DDS from the University of Nebraska Medical Center College of Dentistry. Currently, he is a proud member of numerous professional organizations including the International College of Oral Implantologists, American Academy of Implant Dentistry, and the American Academy of Cosmetic Dentistry. If you're missing teeth, he would be happy to help. To learn more about dental implants or to schedule a consultation, visit his website or call (402) 488-2325.