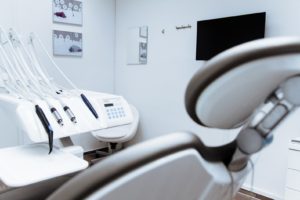 If your oral health and functions are compromised from damaged or missing teeth, you don't need to live with a less than perfect smile. You might be a candidate for full mouth reconstruction. A combination of restorative and cosmetic procedures is used to rehabilitate your dental health to improve your oral functions and the aesthetics of your smile. Every treatment plan differs; however, there are 5 common procedures that might be an option for you.
1. Root Canal Therapy
A root canal is an endodontic procedure that can save a damaged or infected tooth from needing to be extracted. Your dentist will remove any areas of decay and extract the inner layer of your tooth, called the pulp. Your tooth is sterilized and sealed before bonding a dental crown over it. The treatment restores the health, function, and appearance of the tooth, allowing it to thrive for decades with the right aftercare.
2. All-Ceramic Crowns
A crown is a custom-made cap bonded over the entire surface of a tooth above the gum line. Modern restorations are made from all-ceramic material to match the color of your enamel to look natural. Crowns are versatile, allowing them to be used for several purposes, like repairing a large break or preserving a weakened tooth. They can also be used along with other treatments, like root canal therapy or a fixed bridge.
3. Full or Partial Dentures
If you've suffered significant tooth loss, a full or partial denture can rebuild your smile. Although they have a bad reputation for looking and feeling fake, modern advancements in dentistry make them more realistic than ever. You'll enjoy a beautiful, complete smile to regain your confidence and your quality of life using a convenient solution.
4. Dental Bonding
Dental bonding uses a composite resin material to repair minor issues, like tooth decay, exposed tooth roots, discoloration, or chips. The resin is customized to match the color of your teeth to blend in with your enamel, so no one will know it is there. You can achieve a significant improvement in your smile after just one appointment.
5. Dental Implants
A dental implant is a unique treatment to replace a lost tooth because it replicates the entire structure. A titanium post is surgically placed into your jawbone to serve as a root. An abutment is attached to the post to secure the restoration. Whether used for a single tooth, multiple teeth, or an entire arch, you can enjoy the next best thing to your real teeth.
Invest in Your Smile
Your dentist in Lincoln can enhance your quality of life by fixing your dental concerns. They'll create a personalized plan to help you reach your goals using the latest advancements in dentistry.
About Dr. Louis Olberding
Dr. Olberding earned his dental degree at the University of Nebraska Medical College of Dentistry. He is a Spear educated dentist, specializing in providing higher levels of care, like full mouth reconstruction. If you're ready to improve your smile, contact our office today to schedule your consultation.