Dental Implant Frequently Asked Qustions – Lincoln, NE
Answers to Your Dental Implant Questions
More than 500,000 dental implants were placed in the U.S. in 2017, according to Dental Products Report. If you are considering joining the increasing number of men and women in seeking this tooth replacement option, you may have some questions. Well, it just so happens that we've provided the answers to some of the dental implant frequently asked questions on this page! Below are some of the most common questions and answers about dental implants in Lincoln.
How Long Do Dental Implants Last?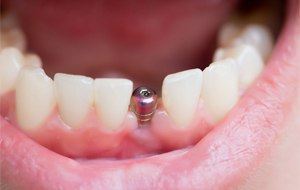 Dental implants are a long-term solution to filling gaps in your teeth. If you practice excellent oral hygiene and see a dentist every six months for a routine checkup, you can count on your implants to last for two or three decades – or even the rest of your life!
Do Dental Implants Ever Fail?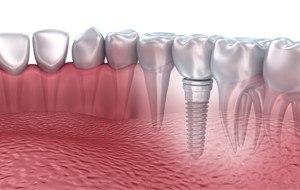 While rare, a dental implant can sometimes fail to properly or completely fuse to the bone, a process called "osseointegration". This type of dental implantation failure can be caused by a myriad of factors, such as tobacco use, diabetes or low bone density in the jaw.
In addition, gum disease and other infections in the soft tissue or bone in the mouth can reduce the chances that an implant will heal properly. For this reason, it is critical that you practice excellent oral hygiene both before and after implantation surgery.
Am I a Good Candidate?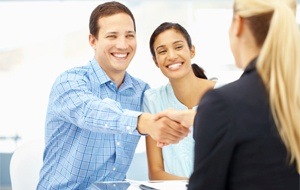 With a success rate of approximately 98%, dental implants are an excellent tooth replacement solution for virtually any patient. Generally speaking, candidates that elect to replace missing teeth with dental implants should have:
Excellent oral hygiene habits
Healthy gums
A thick and strong jawbone
Even if you have insufficient bone density in your jaw, you may still be able to get dental implants. However, Dr. Olberding may first recommend a bone graft to fortify your jaw and prepare for successful dental implantation.
Does My Insurance Cover Dental Implants?
Even though they provide a range of positive health benefits, many insurance plans don't elect to cover dental implants because they consider them a primarily cosmetic treatment. In some cases, however, your general health insurance may be used to cover some of the surgical costs.
Everyone's insurance benefits vary, so we encourage you to review your personal dental insurance and available medical coverage before choosing to move forward with dental implant treatment.
How Much do Dental Implants Cost?
The cost of dental implants will depend on the unique characteristics of your smile and a number of factors, including the number of implants needed, where the implants will be placed in your mouth, whether you will need to undergo a bone grafting procedure before implantation surgery, and more.
To determine the true cost of treatment, please schedule an initial consultation with Dr. Olberding so he can review and discuss with you your health history and specific dental circumstances.