Delta Dental Dentist – Lincoln, NE
Delta Dental Plans Make Your Next Visit Easy
When you have dental insurance, you're truly in a position to better afford your future dental treatments, whether they are for you or your family members. Having dental insurance from your employer can play a major role in that effort, especially when you're focused on preventing issues before they appear. Using dental insurance to complete basic cleanings, exams and X-rays is one of the most effective methods for stopping tooth decay, gum disease and even oral cancer in its tracks.
Delta Dental Coverage Availability & Fees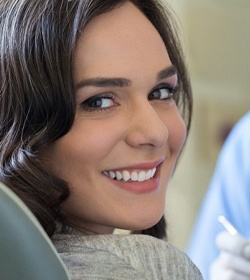 When you have Delta Dental PPO or Delta Dental Premier, you can visit any licensed dentist. Keep in mind that when you visit Olberding, which is in-network with Delta Dental, you can save the most on dental care costs. With that said, most dental insurance plans, both provided by Delta Dental and by other providers, are broken down as followed:
Preventive Services - Includes exams, cleanings and X-rays and are usually covered at or close to 100 percent.
Minor Restorative Care – Includes dental fillings and gum therapy treatment and is often covered between 70 and 80 percent.
Major Restorative Care – For more extensive treatments like crowns, bridges, dentures and root canal therapy and is typically covered at about 50 percent.
Keep in mind that annual maximums and limits for what you can spend are routinely enforced. Our team will make sure to help you maximize these benefits to the best of our ability. Doing this helps you keep treatment affordable, whether it's going through your plan in more detail or splitting up your treatments over calendar years. This works to reduce your out-of-pocket costs.
Meet Jenni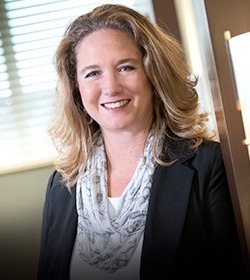 At Olberding Dental, you'll get to work with Jenni, our dedicated team member for answering your insurance-related questions. Whether you need help scheduling your treatments out in a way that uses your benefits to the fullest or you aren't sure if the treatment you are looking for is being covered, she's prepared to help. Making sure patients are fully aware of what their final costs will be prior to treatment is incredibly important to her.
Jenni has over 20 years of experience in the dental industry and has been working at Olberding Dental since 2000. After earning her associate degree in Dental Assisting and Business Administration, she went on to join Olberding Dental. Today, she's proud to be part of a team that always puts patients first and foremost.
Contact Us Today!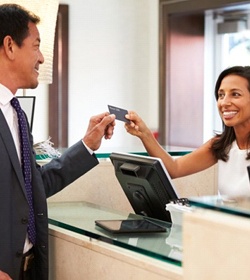 Are you ready to start maximizing your Delta Dental insurance plan? What better way to save money than to visit a Delta Dental dentist in Lincoln? Feel free to give us a call to schedule your next appointment and make sure that your oral health is in check.